Even though we are huge fans of timeless, traditional design, it is always enjoyable to spot fresh furniture trends and update your home with the newest in interior design.
The start of a new year is frequently a time when we begin to investigate new interior design trends and think about updating existing pieces of furniture in our homes, whether we are searching for a new sofa, side table, or are simply intrigued by the 2023 furniture trends forecast by designers and interior experts alike.
The furniture industry is already gearing up for exciting new trends that will define the way we decorate our homes in the coming years. From sustainable materials to innovative designs, furniture companies are constantly pushing the boundaries to create pieces that are both stylish and functional.
Table of Contents
1. Curved shapes and soft lines
In 2023, curved designs and supple lines will be prevalent in furniture. Moving away from the sharp edges and straight lines that have dominated the furniture business in recent years, this trend is all about giving the home a softer, more natural appearance. Furniture designers are incorporating curves into their designs, from curved couches and chairs to rounded coffee tables and ottomans, to bring a touch of elegance and sophistication to any living room.
Curved furniture has the power to make spaces cozier and more comfortable, which is one of its main advantages. A room can be more easily navigated and foster relaxation and social interaction thanks to the gentle lines of curved furniture pieces. Curved furnishings is also versatile, as it can work in a variety of different styles, from modern to traditional.
Curved furniture also has the advantage of making a focal point in the space. An eye-catching statement piece that adds interest to a plain room can be a curved sofa or chair. Additionally, rounded coffee tables and ottomans can act as a special focal point in a living room, transforming it into a visually appealing area for entertaining or unwinding.
The 2023 furniture style of curved curves and gentle lines is a welcome departure from the previous era's severe and angular designs. It is a trend that is worth implementing into any home design because of its adaptability, comfort, and capacity to establish a focal point in a space.
2. Biophilic Design Furniture
A popular furniture style that emphasizes bringing nature inside the home is called "biophilic design." The goal of this trend is to design living environments that encourage health, happiness, and a sense of harmony with nature. It acknowledges the significance of our relationship to the natural world. In order to create a space that feels calming, nurturing, and restorative, biophilic design furniture includes natural materials, organic shapes, and elements of the natural world.
The capacity of biophilic furniture to encourage relaxation and stress reduction is one of its main advantages. According to studies, spending time in nature can reduce stress, enhance cognitive performance, and even strengthen our immune systems. We may make our homes more tranquil and restorative by introducing natural aspects into them.
Biophilic design furniture can take many forms, from simple potted plants and botanical prints to more complex designs such as living walls and moss art installations. Furniture companies are also incorporating natural materials such as wood, stone, and rattan into their designs, creating a sense of warmth and organic texture in the home.
Another benefit of biophilic design furniture is its versatility. It can work in a variety of different styles, from minimalist to bohemian, and can be incorporated into any room in the home. A simple potted plant or a nature-inspired print can add a touch of biophilic design to a space, while a more elaborate living wall or moss art installation can create a stunning focal point in a living room or bedroom.
The biophilic design furniture trend in 2023 is an exciting trend that can promote health, wellbeing, and a deeper connection to nature in our living spaces. Its versatility, calming effects, and ability to create a sense of harmony with the natural world make it a trend worth exploring in any home design.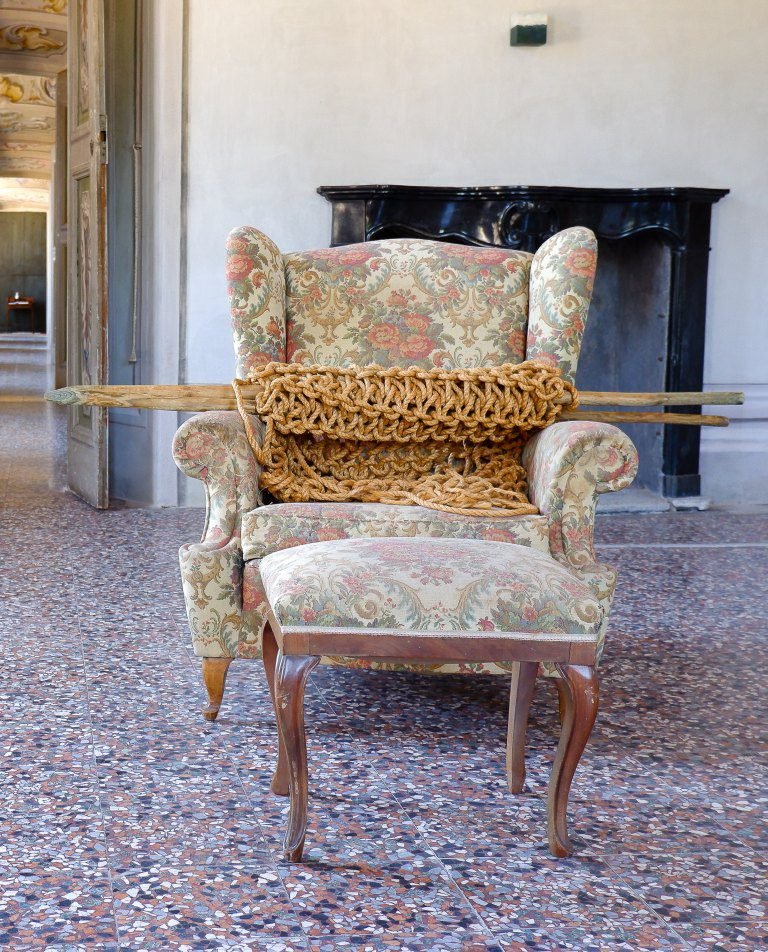 3. Sustainable Furniture and eco-friendly materials
In 2023, sustainability will be a significant trend , and eco-friendly materials are essential to creating sustainable designs. Furniture manufacturers are responding to consumer awareness of the environmental impact of their products by adding eco-friendly materials and manufacturing techniques into their designs.
Bamboo, repurposed wood, and recycled plastic are some examples of eco-friendly materials that are increasingly used in hardware design. Bamboo is a sustainable resource that grows remarkably quickly and can be collected without harming the environment. Reclaimed wood is taken from existing constructions and buildings and used to make new furniture, cutting down on waste and protecting trees. Furniture constructed of recycled plastic, which is created from post-consumer trash, is strong and long-lasting.
Sustainable design emphasizes waste reduction and lowering production's environmental impact in addition to employing eco-friendly materials. Manufacturers are implementing circular manufacturing models, in which materials are recycled and repurposed rather than wasted at the end of their useful lives. This method is more sustainable and environmentally friendly because it cuts down on waste and conserves resources.
The social and ethical effects of production are also taken into account in sustainable furniture design. Furniture manufacturers are becoming more and more committed to using fair trade products and fair labor policies in their manufacturing processes. This indicates that workers receive fair compensation, work in secure environments, and that the production process benefits the neighborhood.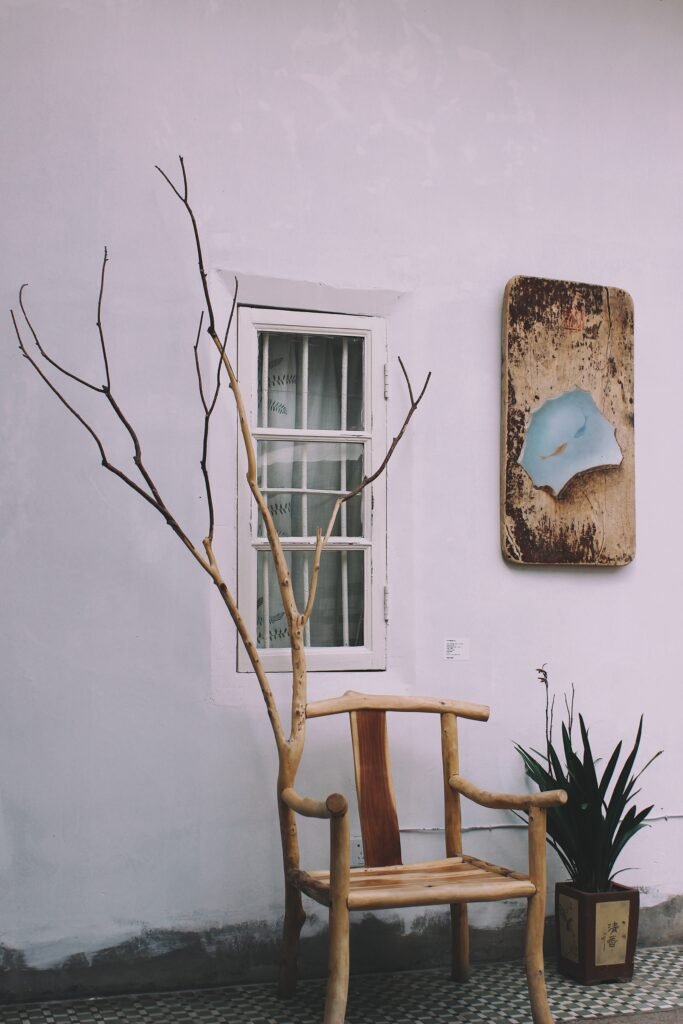 4. Retro-inspired designs Vintage Look
Vintage furnishings and designs with a retro flair will be popular in 2023. The main idea behind this design trend is to incorporate vintage aesthetics and designs into contemporary interiors. Manufacturers are embracing the nostalgia and appeal of old pieces to produce one-of-a-kind, timeless pieces for the home, ranging from mid-century modern pieces to Art Deco-inspired designs.
Retro-inspired decor and vintage furniture have the capacity to give a room character and personality, which is one of its main advantages. Whether it is the history of the design itself or the memories and experiences that come with owning a vintage piece, these items frequently have a tale to tell. Infusing a living room with retro-inspired décor and vintage furnishings can make it feel cozy and comfortable.
These items may lend a sense of sophistication and elegance to any space in the house and go with a range of various decorating schemes, from the bohemian to the minimalist. For a modern and minimalist living environment, mid-century modern designs, for instance, are noted for their clean lines and straightforward forms.
Additionally, retro-inspired styles and vintage furniture give consumers a sustainable and environmentally beneficial choice. Manufacturers can save money and resources by reusing and repurposing old items, making it a greener choice than purchasing brand-new furniture.
5.Oversized Statement Furniture , luxe materials like Marble and Granite
A key trend design for 2023 is oversized statement furniture and opulent materials like marble and granite. This style is focused about producing edgy, dramatic pieces that stand out in any space. Producers are embracing the power of scale and opulence in their designs, resulting in gigantic sofas and chairs as well as tables and worktops made of pricey materials like marble and granite. The thumb rule surely would be to keep it minimal.
Large statement pieces of furniture and luxurious materials have the power to infuse a room with drama and elegance, which is one of their main advantages. These items are eye-catching and can give a living area a dash of glitz and class. For instance, a large, comfortable sofa in a rich velvet fabric can produce an opulent and inviting seating area in a living room
Granite and marble are materials that have a long history of being used to create richness and luxury. The use of these materials in innovative and intriguing ways by manufacturers results in products that are beautiful and functional. These materials, which range from granite countertops to marble tabletops, give every area a sense of refinement and elegance.
The adaptability of large statement pieces and high-end materials is another advantage. Although they may be striking and dramatic, these items can be used in both traditional and modern settings. For instance, a marble coffee table can complement a modern, streamlined living room or give a sense of class to a more traditional area.
In 2023, manufacturers will increasingly incorporate technological features like charging connections, built-in speakers, and other smart features into their designs. The focus of this movement is making furniture that enhances our daily life with value and convenience in addition to outstanding appearance.
Charging ports are one of the main ways that technology is being incorporated into furniture design. Nowadays, a lot of furniture pieces, including desks and side tables, have built-in charging connections that enable you charge your phone or other devices without worrying about locating an outlet. This function is very helpful in contemporary homes where many individuals utilize their devices for work and enjoyment.
Hidden speakers are one more way that technology is incorporated into furniture design. In order to enjoy your favorite music or movies without the use of additional speakers, many manufacturers are now producing sofas and chairs with built-in speakers. In compact homes with limited floor space, this feature is especially helpful.
Furniture design is also incorporating smart technologies like voice control and home automation. This makes it a practical and effective way to manage your house because you can control your lights, thermostat, and other smart devices from the comfort of your couch or chair.
Bed Side Table With Charging Dock
7. Natural Textured fabrics like linen, organic cotton, and hemp
Designing furniture with natural upholstery materials like hemp, organic cotton, and linen is a major trend for 2023.Hardware that not only looks amazing but also encourages sustainability and environmental responsibility is the main focus of this style. Society is embracing natural and sustainable solutions in place of more conventional upholstery textiles like synthetics and leather.
The environmental impact of sustainable upholstery fabrics is one of their main advantages. These textiles are manufactured from organic materials that are grown without the use of pesticides and dangerous chemicals. They are a more environmentally friendly and sustainable solution because they have a reduced carbon footprint than conventional upholstery textiles.
Durability is another advantage of eco-friendly upholstery textiles. The strength and tenacity of hemp, organic cotton, and linen make them all excellent choices for upholstery. They are a sensible option for busy households because they are also simple to maintain and care for.
Textured upholstery materials give furniture a distinctive, organic appearance and feel. For instance, organic cotton has a natural gloss, whereas linen has a smooth and textured appearance. Contrarily, hemp has a rougher texture and can give a space a rustic feel. These materials are wonderful choices for anyone who wish to design a natural and organic house since they may give character and warmth to a living space.
Textured Natural Fabric Upholstered
8. Carefully Considered Artisanal and handcrafted Furniture
Handcrafted furniture with unique details and artisanal craftsmanship is a significant trend in 2023. This trend is all about creating furniture pieces that are not only functional but also works of art. With a growing appreciation for craftsmanship and attention to detail, furniture companies are embracing traditional crafting techniques to create pieces that are both unique and high-quality.
One of the primary benefits of handcrafted furniture is the level of attention paid to detail. Each piece is made by hand, meaning that the artisan has complete control over the details and design elements of the piece. This can result in furniture with unique details and personal touches that cannot be replicated in mass-produced pieces.
Another benefit of handcrafted furniture is the level of skill and craftsmanship involved in the process. Skilled artisans take great pride in their work, using only the best materials and techniques to create furniture that is both durable and beautiful. This can result in furniture that is not only functional but also a work of art, adding character and personality to a living space.
Handcrafted furniture also offers a sense of connection to the past. Many of these pieces are made using traditional techniques that have been passed down through generations, preserving the art and craft of furniture making. This can add a sense of history and heritage to a living space, creating a timeless and classic feel.
Overall, handcrafted furniture trend in 2023 is a shift towards a more personalized and thoughtful approach to furniture design. With their unique details and artisanal craftsmanship, furniture companies are creating pieces that not only look great but also add depth and character to a living space. These pieces can become treasured possessions, passed down through generations, and cherished for their beauty and craftsmanship.
What Furniture Colors Are Popular in 2023?
As we have already covered, 2023 will see a rise in the use of earthy, grounding color palettes with a concentration on green, brown, and cream tones, which will help create a quiet, peaceful atmosphere. According to Neetu, marketing manager at MORii, "green is a strong color for 2022 and one that does not show any signs of losing popularity in 2023." Natural variations of this normally calming color are ideal for sofas since they uplift the spirit.
While designers also choose rich jewel tones and fun, primary color palettes, many of us are employing furniture items like couches and lounge chairs to make a great impression and statement with color and pattern.
Ravi Krishna Prakash, founder of MORii supports this and says, 'we've already started to see bold and colorful interiors this year, but they will be even more prevalent in 2023. There has been more of a focus on creating surroundings that heavily influence our moods and wellness, so introducing a vibrant color palette is a great place to start. Explore your more playful and nostalgic side and experiment with patterns and textures to create the ultimate uplifting atmosphere in your home.'
Green and Yellow !
Accent Colors like Green and Mustard Yellow
Is Painted Furniture Still Popular For 2023?
Because of its adaptability and capacity for customization, painted furniture is expected to remain at the forefront of interior design for some time to come.Paint, one of the most appealing and versatile cabinetry finishes, works well with both the traditional home's conventional appearance and more contemporary linear designs. The benefit is in the nearly infinite variety of colors available, giving you free license to express yourself, whether your home is traditional or modern, rural or urban.
And if you decide to make changes or updates in the future, you can always repaint.
Painted Units
If you decide to make changes or updates in the future, you can always repaint.
Summing Up …..
The key to the trends of 2023 is fusing form and function to produce pieces that are not only aesthetically beautiful but also unique, useful, and sustainable. Focusing on curved curves and gentle lines, retro-inspired designs, oversized statement items, biophilic design, sustainable materials, and handcrafted craftsmanship are a few of these trends.
A sense of warmth and comfort is added to living spaces by the use of curved curves and soft lines, which are becoming more and more popular in furniture design. Retro-inspired styles are increasingly resurfacing, with vintage and mid-century modern objects giving contemporary homes a nostalgic feel. The idea behind oversized statement pieces is to make big, striking pieces, frequently out of expensive materials like marble and granite. Biophilic design, which blends organic materials into furniture creation, is becoming more popular.
Additionally, in 2023, sustainability will be a big trend, with manufacturers emphasizing eco-friendly materials like organic cotton, hemp, and linen. Sustainable materials help the environment while also producing items that are strong, beautiful, and long-lasting. Last but not least, high-quality, one-of-a-kind furniture made with artisanal craftsmanship is enjoying rising popularity. These items frequently reflect expert artists' use of age-old techniques, giving a home a feeling of history and legacy.
The overall goal of 2023's trends is to personalize and thoughtfully approach furniture design. These fashions seek to produce items that are not only useful but also attractive, eco-friendly, and one-of-a-kind.
Find the Best Products !
MORii – design.utility
We created MORii a lifestyle brand which offers Home Décor, Furniture, Textiles and Carpets, it is in true sense a
"rendezvous of design with utility".
Our customer is a creative-minded woman, who wants everything she owns to look like herself, not the masses. She has a sense of adventure and to her, MORii is a portal of discovery—a place for her to lose…..and find—herself.
VERY IMPORTANTLY – EVERY PRODUCT WE SELL IS MADE IN INDIA
Furniture industry is already gearing up for exciting new trends that will define the way we decorate our homes in…